Florian Felix Weyh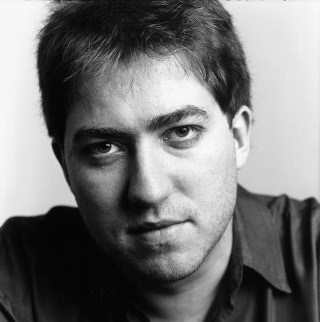 Florian Felix Weyh was born in Düren/Rheinland in 1963 and lived in Hamburg as a freelance author from the late Eighties onward. In 1995, he moved to Berlin. Weyh has received numerous awards, honours and scholarships, as, for example, a nomination for the Prix Italia, the Gerhard-Hauptmann-Advancement-Prize, a scholarship ot the German Literature Foundation and the Foglio Prize for Young Literature. He became well-known as a dramatist with his trilogy about the West-German intellectual elite up to the reunification (Fondue 1988, Ludwigslust1990 and Stirling 1992). Weyh also writes film scripts, audio plays, essays and art reviews.
Theater Theater 03
Aktuelle Stücke 3
Taschenbuch
In Band 03 von Theater Theater sind abgedruckt:
Herbert Achternbusch: Der Stiefel und sein Socken / Wolfgang Maria Bauer: In den Augen eines Fremden / Oliver Czeslik: Cravan / Gundi Ellert: Josephs Töchter / Jan Fabre: Sie war und sie ist, sogar / Alexander Müller-Elmau: Foraminifere / Michael ...
mehr
bei S.Fischer bestellen