Kat Kaufmann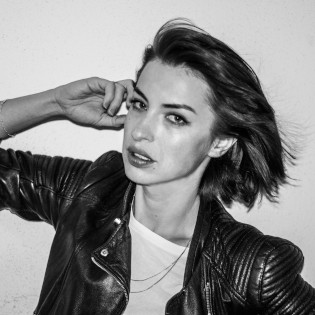 ©privat
Kat Kaufmann was born in St. Petersburg in the 1980s as the daughter of a director and a ballerina, immigrated to Germany with her parents a decade later, and when she arrived there, she proceeded to fail her high school certificate, which did not prevent her from completing two diplomas and a master's degree in music and composition with top marks later and working successfully as a theater and film composer ever since.
At the age of 12, she translated the libretto of Mozart's opera
The Abduction from the Seraglio
from German into Russian for her father and his production. Later, in 2011, she also translated his book
Wodka ist immer Koscher
for Aufbau Verlag Berlin. In the same year she began to write her own texts.
Her debut novel
Superposition
was awarded the Aspekte Literature Prize, and marked the beginning of her career as a writer, essayist and author of plays, radio plays and screenplays.