Thomas Hürlimann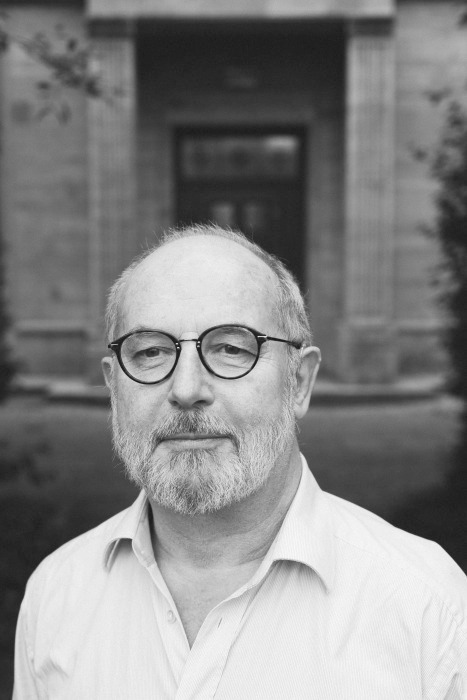 Thomas Hürlimann was born in Zug/Switzerland in 1950. After attending the convent school at Einsiedeln, he studied philosophy in Zurich and Berlin. After leaving university, he began working as assistant director and dramaturg at the Schillertheater in Berlin. Later, Thomas Hürlimann lived as an author and dramatist in Switzerland and in Leipzig where he taught at the Institute of German Literature for a number of years. These days, the author mostly lives in Berlin. He is the recipient of numerous awards and a member of the German Academy of Language and Literature.
Awards:
1981 Aspekte Literary Award for
Die Tessinerin
1982 Rauriser Literary Award for
Die Tessinerin
1990 Award of the Swiss Schiller Foundation for
Das Gartenhaus
1990 Award of the Literary Magazine of the SWF Broadcasting Company
1992 Berlin Literature Award
1992 Marieluise-Fleißer Award of the City of Ingolstadt
1995 Weilheimer Literary Award
1997 Literature Award of the Konrad Adenauer Foundation
1998 Literature Award of Solothurn
2001 Joseph Breitbach Award
2003 Jean Paul Award (Bavarian Literature Award)
2007 Award of the Swiss Schiller Foundation for
Vierzig Rosen
2007 Award of the LiteraTour Nord
2007 Stefan Andres Award of the town of Schweich für
Vierzig Rosen
and the complete works
2008 Caroline Schlegel Award for the essay
Über die Treppe
2010 Herbert Haag Award
2012 Thomas Mann Award of the city of Lübeck and the Bavarian Academy of Fine Arts

Warning: count(): Parameter must be an array or an object that implements Countable in /export/SixCMS/custom_classes/StageData.php on line 19

Theater Theater 12
Aktuelle Stücke 12
Taschenbuch
Aktuelle Theatertexte von Igor Bauersima, Matthias Beltz, Gesine Danckwart, Thomas Hürlimann, Hansjörg Schertenleib, Roland Schimmelpfennig, Sam Shepard, Ulrich Zaum u.a. - der beste Überblick über das zeitgenössische Theater. Spannend, aktuell und immer wieder dramatisch. Zum 12. Mal erscheinen die ...
mehr
bei S.Fischer bestellen