Milena Michalek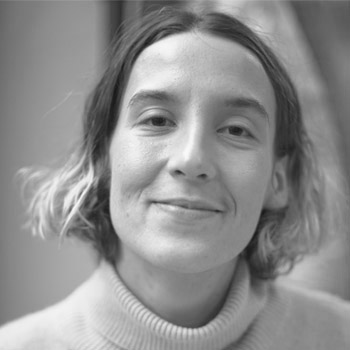 © Moritz Geiser
Milena Michalek was born in Vienna in 1993 and grew up in Hanover and Dresden. She studied philosophy in Vienna and works as an author and director. Various plays by her have premiered since 2014, especially in the independent scene in Vienna, e.g. at the Theater Drachengasse, Kosmos Theater, Theater Nestroyhof Hamakom and at the Landestheater Niederösterreich.
She writes for theater and develops plays with various ensembles and with her theater collective YZMA, which she co-founded in 2014.
In 2020, her play development
SCHWIERIGES THEMA
received an invitation to the Autorentheatertage at the Deutsches Theater Berlin.
DAS HIER
she wrote as part of the same. In 2021 she takes part in the International Forum of the Theatertreffen.