Henner Kallmeyer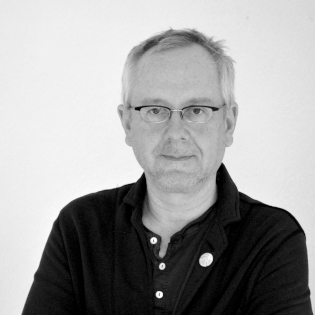 ©Franziska Gebhardt
Henner Kallmeyer, born 1974 in Lübeck, Germany, has been living in Essen since 2008. He began his theatre career at the Schauspielhaus Bochum. Since 2002 he has been a freelance theatre director and has directed at the Staatstheater Hannover, Schauspielhaus Bochum, Theater Bielefeld, Grillo Theater Essen, Staatstheater Stuttgart and Wuppertaler Bühnen, among others. He teaches at the Folkwang University of the Arts in Essen.
In the course of his directorial work, he has repeatedly developed his own adaptations of novels and plays. For example
Little Lord Fauntleroy
for the Wuppertal Theatre. In 2020 his version of
Robin Hood
will come on stage there.