Emre Akal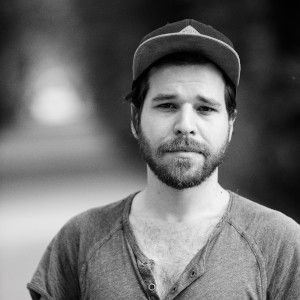 ©Jean-Marc Turmes
Emre Akal lives as an author and director in Munich. His works move at the interface of choreography, installation and image composition. His pieces have been shown at the Bakirköy City Theater in Istanbul, the Munich Kammerspiele, the Maxim Gorki Theater in Berlin and the independent scene in Munich, Stuttgart and Vienna.
Emre Akal's play
Ostwind
was awarded the Dance and Theater Prize of the City of Stuttgart and the State of Baden-Württemberg in 2015. In 2017, Emre Akal won the 10th jury prize at the competition for young talents at the Theater Drachengasse in Vienna for the production Heimat in Dosen (text: Emre Akal) together with Rieke Süßkow in co-direction.
After his directorial work
Mutterland ... stille und Frau F. hat immer noch Angst
his futuristic play
Nur ihr wisst, ob wir es geschafft haben werden!
was premiered in HochX in Munich in 2019. Also in 2019 Emre Akal won a scholarship to the International Forum of the Theatertreffen Berlin.
In his latest attempt to create a social sculpture as a counter-design to the institutionalized theater landscape, he initiated a state theater of the future and realized it in collaboration with Antigone Akgün. Together with 85 other artists from all over Germany, they founded the Ayse X State Theater in November 2019.
In 2020 Emre Akal received the young artists' award for theaters of the city of Munich.

Fatal error: Uncaught Error: Call to a member function format() on bool in /export/SixCMS/sixcms_upload/templates/template3466_el.php:4 Stack trace: #0 sixcms://sixcms/core/api/wte/classic/placeholder/list.php(222): include() #1 /export/SixCMS/sixcms_upload/templates/template3466.php(1): cl6_core_api_wte_classic_placeholder_list::cm6Main(Array, Array) #2 sixcms://sixcms/core/api/wte/classic/template/use.php(148): include('/export/SixCMS/...') #3 sixcms://sixcms/core/api/wte/classic/placeholder/embed.php(599): cl6_core_api_wte_classic_template_use::FileInclude(Array, Array, Array) #4 /export/SixCMS/sixcms_upload/templates/template3513.php(152): cl6_core_api_wte_classic_placeholder_embed::cm6Main(Array, Array) #5 sixcms://sixcms/core/api/wte/classic/template/use.php(148): include('/export/SixCMS/...') #6 sixcms://sixcms/core/api/wte/classic/show.php(174): cl6_core_api_wte_classic_template_use::FileInclude(Array, Array, Array) #7 sixcms://sixcms/detail.php(52): cl6_core_api_wte_classic_show::start() #8 sixcms://(117): includ in /export/SixCMS/sixcms_upload/templates/template3466_el.php on line 4