Lucien Haug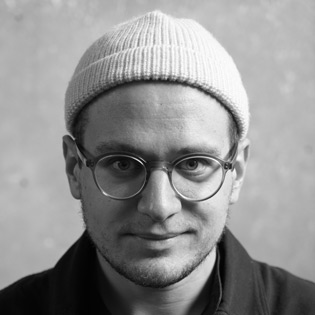 Lucien Haug, born in Basel in 1992, is an author and dramaturge. He studied at the Bern University of the Arts and primarily writes plays in German and Swiss German. A long-standing collaboration connects him with the Junges Theater Basel and with Suna Gürler. He has worked as an author for the Zurich Schauspielhaus, the Maxim Gorki Theater, the association of flâneurs, the Junge Marie, as a director for the Fuel Theatertage Basel, as a theatre educator for the Junge Bühne Bern and Die Voyeure, as a curator of literary events for the BuchBasel Festival and he runs writing workshops in various places. As an author, he is often and happily part of the rehearsal process and works on the text continuously, waking and sleeping. When he's not looking for rare animals, Lucien Haug is a central defender for the writers' national soccer team and is writing an unreadable novel.
Die Mühle von Saint Pain
5 D, 2 H
In this new adaptation of the well-known Sorbian saga, Krabat has taken his own ...
more
» merken
GRETA. Ein Klassenzimmerstück
2 D, 1 H
Suppose you're sitting in a boring class and suddenly Greta Thunberg appears in ...
more
» merken